Powerade Zero is a drink. A sport drink.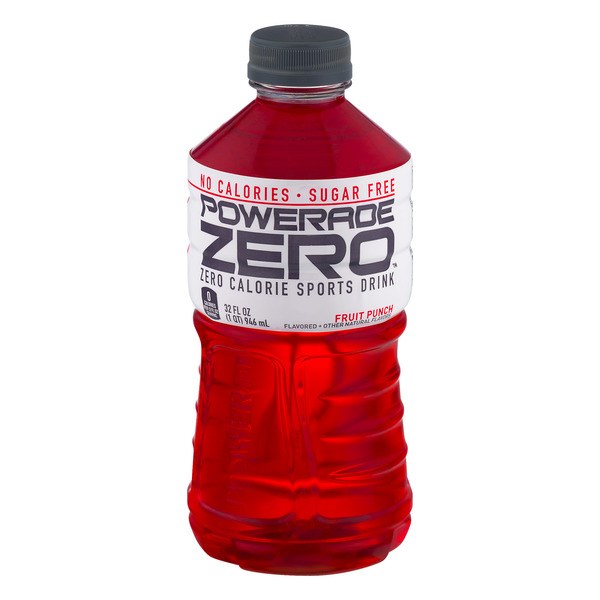 A very nice friend of mine gave me a tip about this product and for that, I'm thankful! He said that Powerade is a pretty popular drink. I looked into it a bit and thought that it would make a nice addition to Food Run Fix. I had questions though, relating to vitamins B3, B6 & B12 that are added to the drink. What are they and how are they helpful to my body? The 3 B's, as I call them basically protect and support your body's cells. I have to say that you need a degree to understand the terminology! Or I need one. They claim it's healthy. Until somebody's head explodes from drinking it, I lean toward believing that it is healthy.

We have Zero Calorie up on top with regular flavored drinks after! As always, count on Food Run Fix to get your product to you quick!