Food Delivery News
---
Welcome to Food Run Fix's Food Delivery News blog! I'm very pleased that you're checking in & keeping up with what I'm doing; grocery shopping for you, my most valuable customer!
I'll add grocery related news items to keep you up to date as well as offering product reviews and endorsements from time to time. Of course, any new pages with product will reflect right here.
Hey, food is life! Despite what the daily depressing news may be telling us, blessed family, great friends, and food ARE the hallmarks of stability.
Now, stick with me and let's talk food....
---
May 03, 2020
Something New!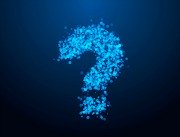 No delivery service (that I know of) is presenting what Food Run Fix is about to roll out. I'm talking about select Kroger, Aldi, Food Club & Great Value grocery items! This is a second wave for Food Run Fix, and I believe an important one. Stick with me as I'm providing images and info myself; it'll take a little bit. It's a natural progression and worthwhile for you, my most valuable customer.

Back from Food Delivery Blog to
Food Delivery